PINCHme asked us to help forever change the way major brands sample products and gather feedback from their customers.
Having launched their product in Australia, PINCHme approached MojoTech to help them tackle the US market. They now provide a global strategic platform for brands to build and manage closed-loop sampling campaigns, in harmony with an engaging, personalized site for consumers to enjoy great products.
Problem
Product sampling has always been popular with brands—but highly inefficient. Poor targeting leads to massive product waste, and traditional methods (events, in-store) leave brands "blind" as to what consumers actually think of the product post-trial.
We built a robust product sampling platform that allows major brands to construct highly targeted product sampling campaigns and engage in a real dialogue with their customers about what delights them.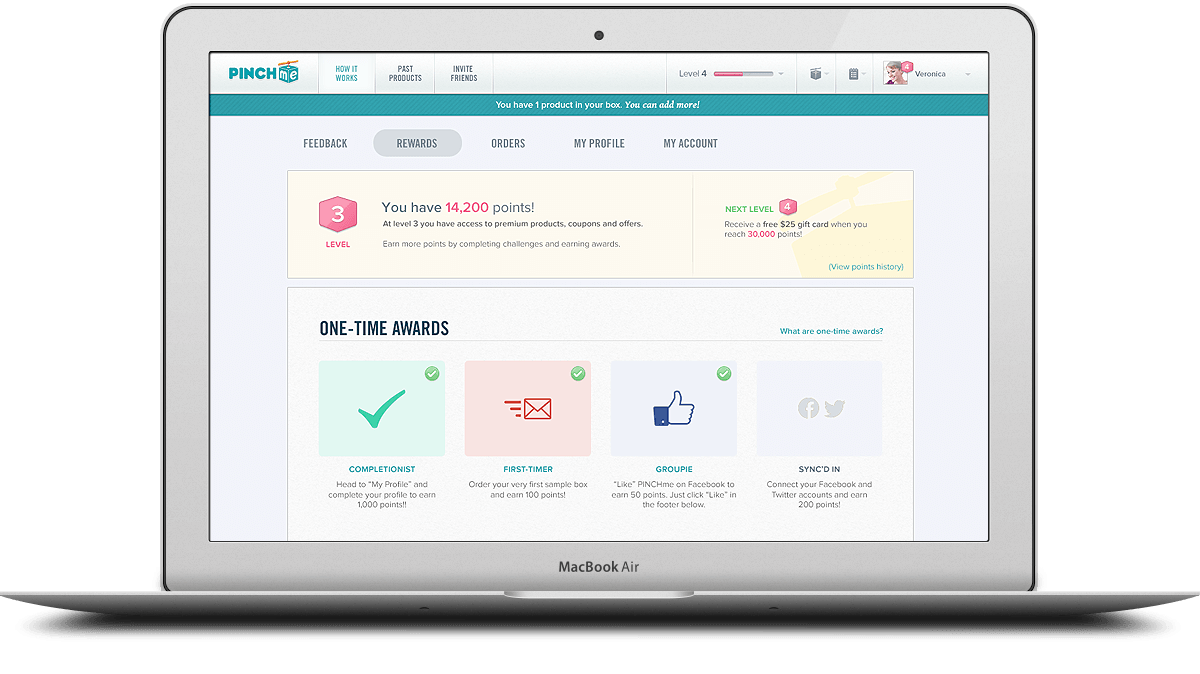 Building
Generally we like to use off the shelf components and libraries. There's no sense in reinventing the wheel. Sometimes, however, we need to build something completely from scratch. In the case of PINCHme, it was their Customized Recommendation Engine.
PINCHme needed a great deal of flexibility around what info was gathered about users. This data would in turn map to individual preferences to recommended products. So we built a recommendation engine perfectly suited to their needs. We used Ruby on Rails to build the server-side business platform and cutting-edge browser frameworks to ensure a great user experience on all screen sizes.
Results
PINCHme launched to great fanfare and has attracted hundreds of thousands of users. Importantly, the app was designed to be "self supporting" resulting in just a 1% customer support enquiry rate at launch—extraordinary for an e-commerce platform. PINCHme is rapidly gaining traction and is attracting many of the world's leading CPG brands. They recently passed the One Million Member mark.
"MojoTech really came through for us. The hard work of their super-smart developers and attention to our project from their management team all came freely and the result was a great product we could bring to market."