Channing realized during his senior year of college that the Economics and Finance degrees he'd just earned didn't match up with what he really wanted to do with his life. So he moved to San Francisco, hope-rich and cash-poor, and began building with Rails. A few years later he fell in love with React and has focused on the creating useful, beautiful interfaces ever since. When not coding, Channing can be found traveling, dancing, reading science fiction, and preparing for his annual pilgrimage to Burning Man.
Read on to learn more about our newest Mojo!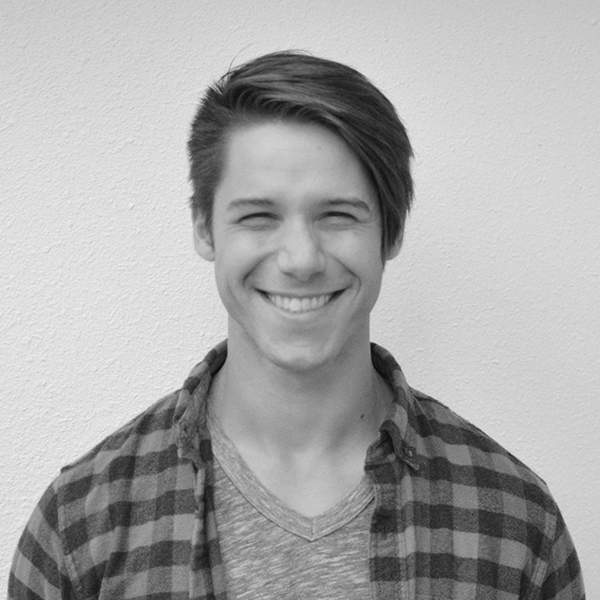 1. Where'd you get educated and/or what jobs led you to your new job at MojoTech?
I went to the College of William & Mary back in Virginia, where I grew up. I've worked at startups since graduating, and remotely for the better part of the past two years. I was drawn to MojoTech for the variety of projects, high-caliber of engineering, and opportunity to work in-person with my colleagues.
2. Before your life at MojoTech, what was the most interesting project you ever worked on?
I architected and led development on the front end for Gradle's "Build Scans" SaaS platform. It's a richly designed, complex UI with potentially hundreds of thousands of rows of data. Dialing in performance was tricky, and required a whole bag of tricks to achieve. I had a blast.
3. What do you enjoy most/least about engineering?
I most enjoy the satisfaction that comes from distilling a simple solution from a complex problem space. I least enjoy the way my back feels after losing track of time for hours coding in a chair.
4. What personal characteristics do you feel are necessary to be a successful engineer?
Thoughtfulness and passion for craftsmanship.
5. What do you get out of engineering that you couldn't get from any other kind of work?
I'm required to learn new things constantly.
6. Describe a time when you confronted a problem that really tested your engineering know-how.
Helping a past client transition from a tech-debt-ridden Rails monolith to a clean, modern, fully-decoupled front end. One particularly challenging aspect was getting organizational buy-in, which — as Heimir is quick to point out — is a huge part of this job.
7. Now that you're at MojoTech, what are you most excited about?
Learning from my talented colleagues and helping clients realize their ambitions.
8. Which professionals do you turn to or what blogs do you read for inspiration?
JavaScript Weekly and the like keep me current on web technologies. I'm inspired by the dreams of futurists like Kevin Kelly and Dr. Ray Kurzweil.
9. You've been banished to a deserted island with—gasp—no wifi, but lots of power outlets. What one piece of technology would you bring?
A Vitamix for smoothies!
10. What technology is going to take over the world next?
Augmented reality.
11. If you weren't an engineer, what occupation would you choose?
Ballet dancer.
12. What is your idea of happiness?
Total alignment between my actions and intentions.
Red, definitely.