Digital Product Development Services
We've mastered building the right product while building the product right.
Product Development & Innovation
Quickly capitalize on opportunities with a strategic approach to finding the perfect balance between possibilities and limitations to develop the right product the right way.
User-centric Product Design
Boost new users and customer loyalty with a user-centric, data-backed process for creating digital experiences that solve problems, drive adoption, and increase engagement.
Product Architecture
Leverage the immense power of cloud-native architectures and emerging technologies to evolve faster, scale easier, and unlock substantial value.
Product Quality Assurance
Exceed user expectations by consistently delivering high-quality products through proactive issue resolution, agile methodologies, user stories, and release strategies.
Digital Product Management
Our Product Managers help refine your vision by synthesizing user feedback, analytics, assumptions, and discoveries to define features and experiences that address your highest-priority opportunities.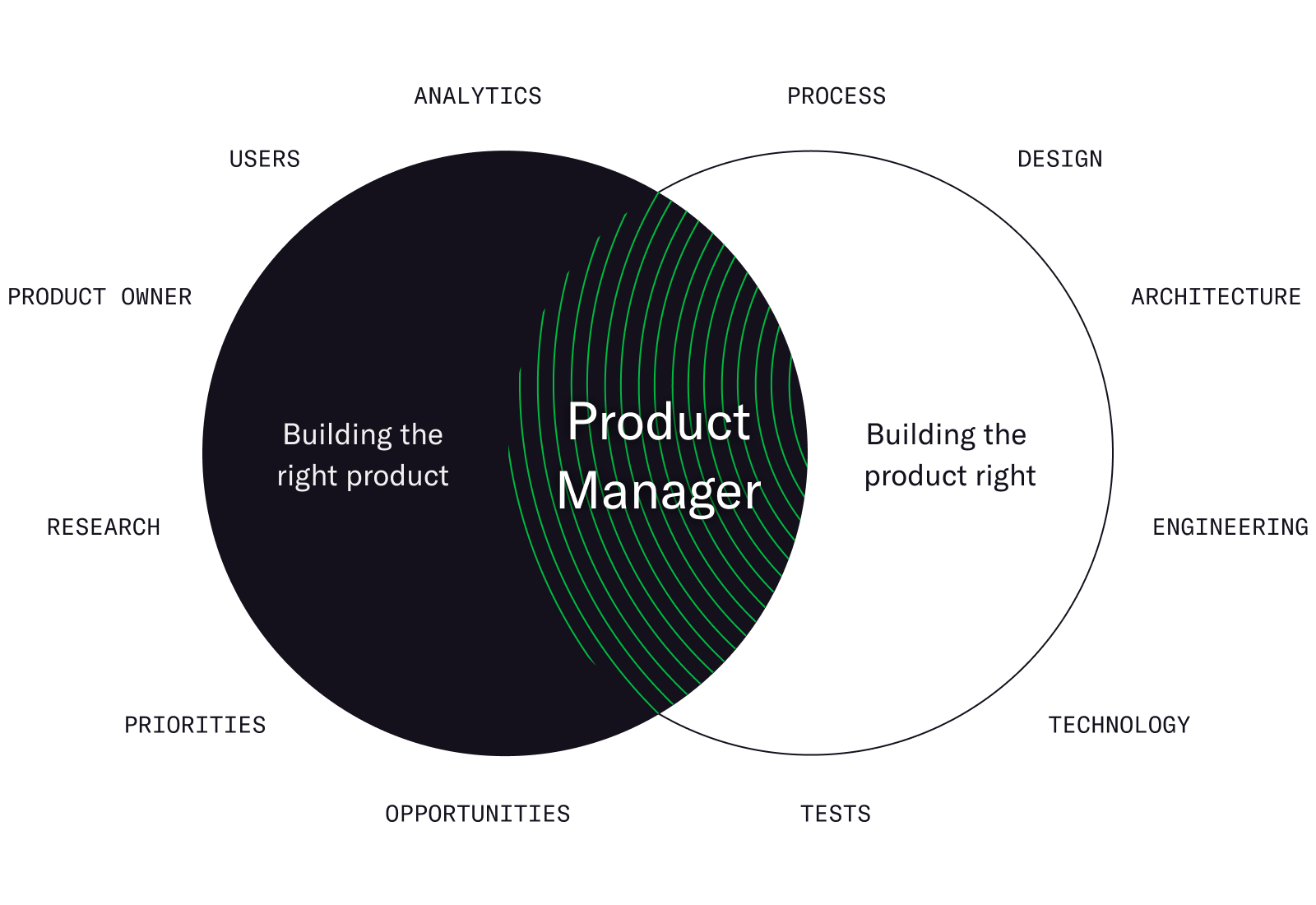 Product Discovery & Prioritization
We fully immerse ourselves in your business to understand its core elements, processes, and technology to develop an actionable software solution that solves critical user problems and provides value to your organization plus its stakeholders.
Analysis
Visioning, Users Roles, Challenges, Goals, Success Markers
Consensus
User Flows, Road Mapping, Tech Stack, Design Principles
Validation
User Interviews, Risk Assessment, Prototyping, Constraints
Planning
Sprint Zero, Feature Epics, Milestones, Resourcing
Product Design & User Experience
Our design process centers on comprehending your business, the product users, and the challenges they encounter. We prioritize the user experience and develop the information architecture, flow maps, wireframes, and prototypes to determine a feasible, desirable, and viable solution.
UI/UX/CX & Internationalization
Visual & Interaction Design, Wireframing, Style Guides, Accessibility
Workflow Design
Optimized User Experiences, Key Interactions, Information Architecture
Rapid Prototyping
Interactive Prototypes, InVision / Figma, Front-end Development
Data Visualization
Custom Charts, Interactive Visualizations, Dashboards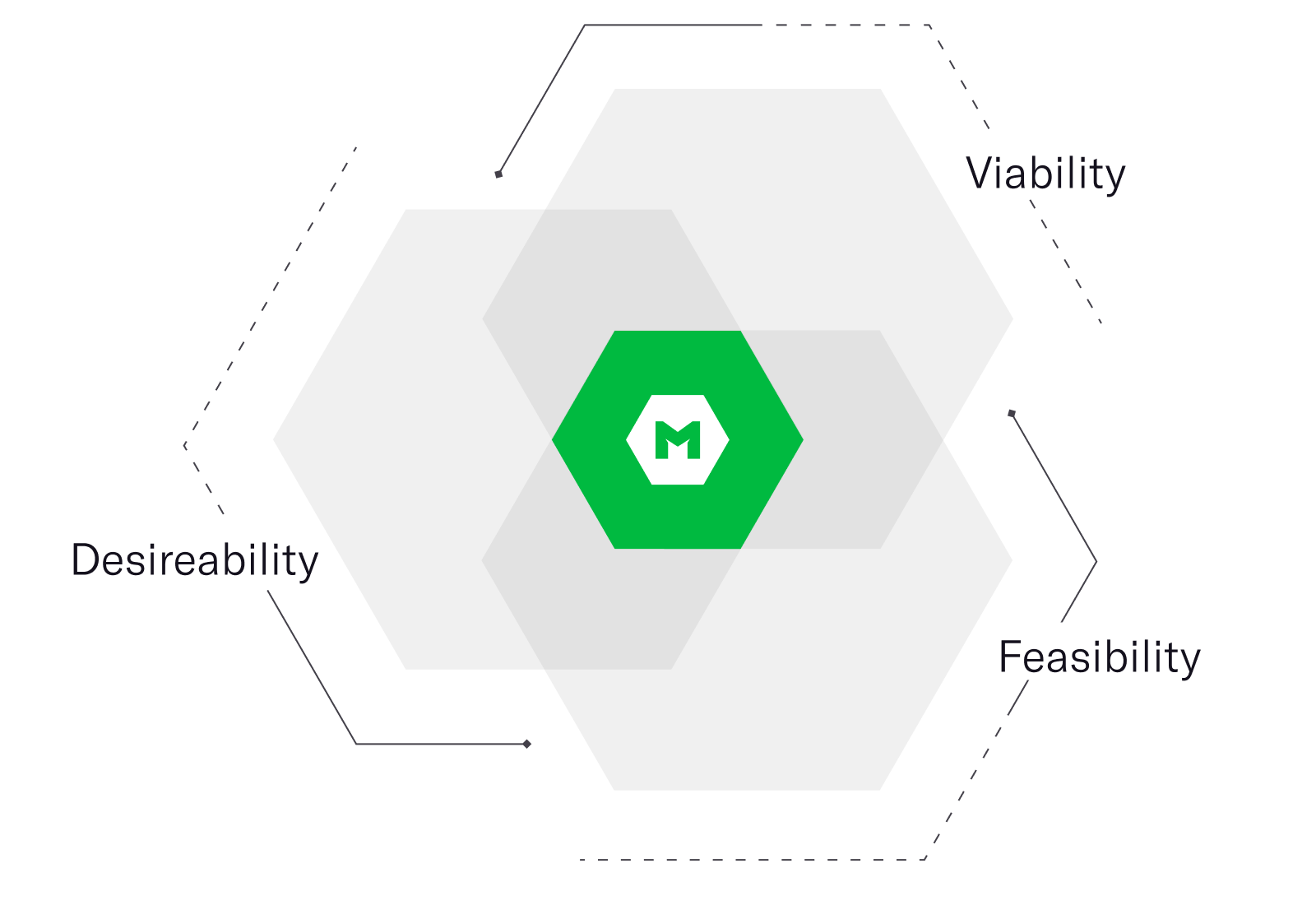 Agile Product Engineering
Our Product Managers use an agile process to quickly deploy quality software early and often to users, maximizing your ROI and reducing risk with honest user feedback. We use the feedback to ask the appropriate questions, challenge assumptions, and encourage prioritization based on factors such as value to your business, user needs, cost of implementation, and resource constraints.
Backlog Grooming

Sprint Planning

Estimation

Development

Daily Standup

Testing & QA

Deployment

Sprint Retrospective
Analytics & Feedback
Having an opinion and vision for where to take a product is essential. Augmenting that vision with empirical evidence and actual user feedback is equally important. We use various methods to analyze user behavior, including surveys, interviews, and usability tests, to prevent incorrect assumptions and missed opportunities.

Transition & Handoff
We prioritize a smooth and seamless transition of product development to your organization, providing flexibility to onboard your internal team at any time during the project. We gradually transfer resources while assisting with candidate identification and training to ensure project continuity. We aim to convey our development practices to your team to provide value beyond project completion.
You also might be interested in...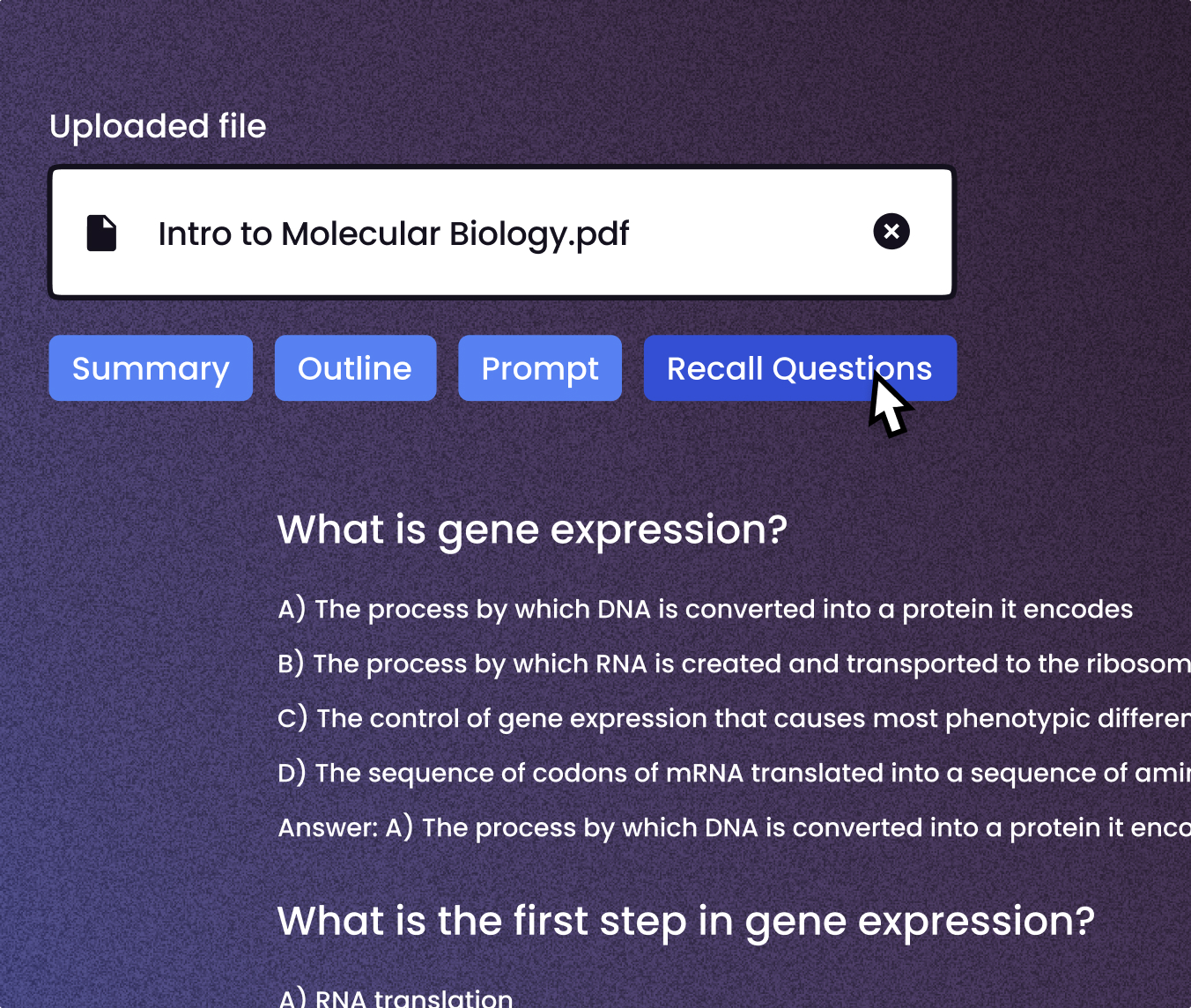 Amplifire: ChatGPT Integrations Help E-learning Company Automate Content Authoring
OpenAI API integration, data ingestion, custom prompts, and a front end prototype reduce authors' workload by generating effective content.
View Case Study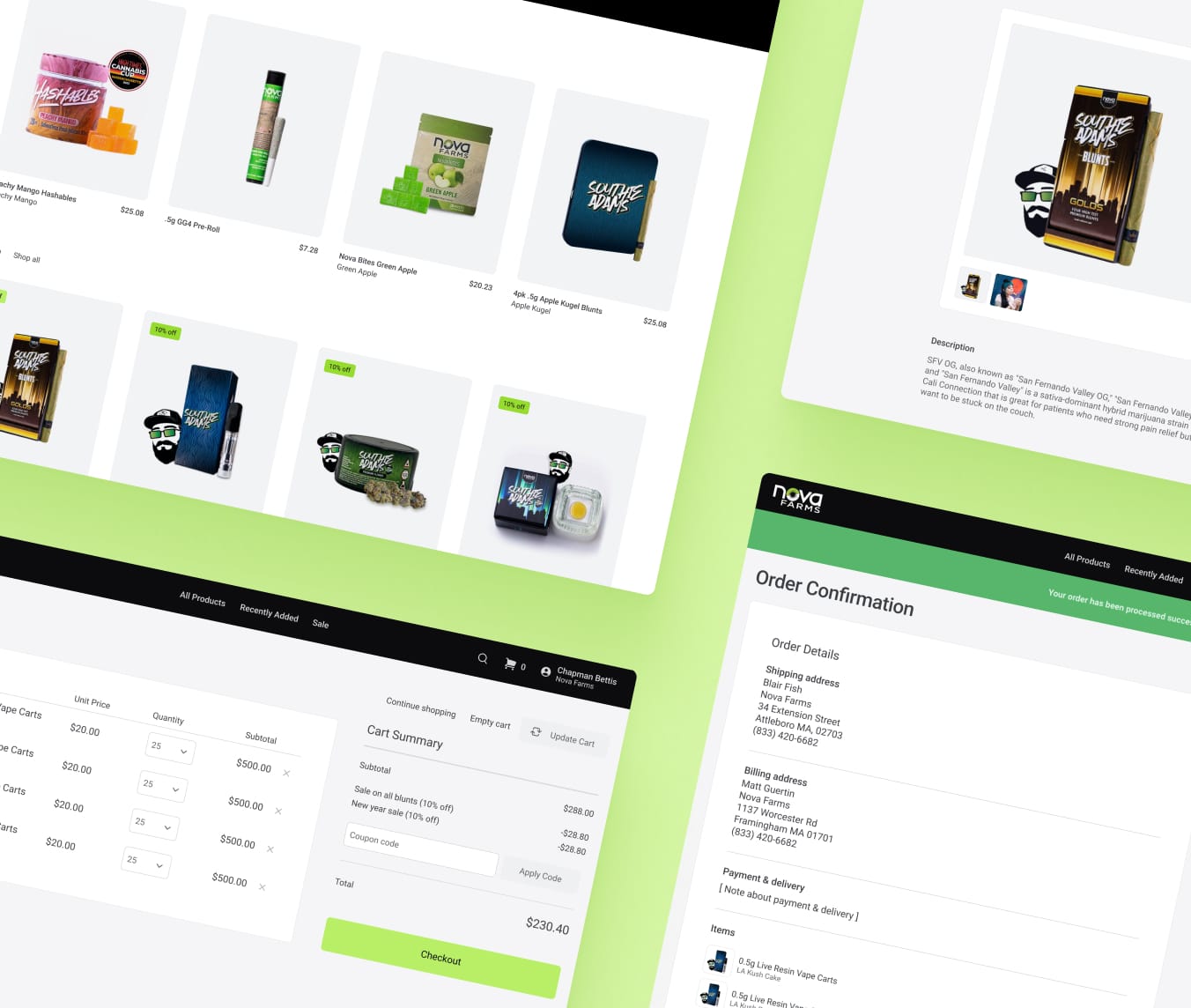 Nova Farms: Digital Product Development Enables Cannabis Dispensary to Scale into New Territories
Holistically integrated composable commerce architecture saves time managing inventory and processing customer orders.
View Case Study